Insurance policies consist mostly of fine print; even if you did decide to read your car insurance policy cover to cover, you would probably fall asleep before you even made it halfway through. Most of the time, this does not cause any problems.
If you get into a car accident, you just file a claim with your insurance company and then go about your business as your insurer and the other driver's insurer work out the details of which insurance company pays for what.  Sometimes one or another driver gets a check in the mail to cover the cost of repairs related to the accident. Things can get a lot more complicated when someone involved in the accident sustains a catastrophic injury that results in huge medical bills, however. That was the beginning of the problems in the Miller v. Allstate case, but by the time the case reached the Nevada Supreme Court, the main issue was the question of when insurance companies have an obligation to notify policy holders about the details of negotiating a settlement on the policy holder's behalf.
Details of the Miller Case
Like any licensed driver, William Miller carried liability insurance on his car; his policy covered up to $25,000. The trouble started when Miller was at fault for an accident in which the other driver was seriously injured. The other driver's trauma center bills alone added up to more than $64,000; this number does not even include follow-up medical treatment that the driver required after the initial hospital stay.
Miller's insurance coverage was not sufficient to cover the medical bills arising from the accident. Allstate attempted to settle the claim on Miller's behalf, but the injured party rejected Allstate's original offer to pay the hospital bills because the injured party did not want the hospital to be the payee of the settlement check.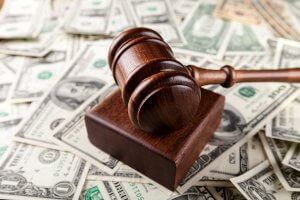 Unbeknownst to Miller, the negotiations went in circles until the deadline to settle had passed, and the case went to trial, resulting in a judgment of over $700,000 against Miller. When Allstate refused to pay the judgment, Miller sued Allstate for bad faith. Eventually, a court ruled that Allstate must pay Miller more than one million dollars in damages.
The Nevada Supreme Court Ruling
The Nevada Supreme Court ruled that Allstate had a duty to involve Miller in the negotiations because the result of these negotiations affected him in a substantial way. It was bad faith for the insurance company to let the case go on so long and to let the amounts of money at stake in the case become so high without notifying Miller.
Contact Brock Ohlson About Insurance Bad Faith
You have a right to know what your insurance company negotiates on your behalf. Contact Brock Ohlson, Nevada's Personal Injury Lawyer, if you think that your insurance company acted in bad faith, to see if you have grounds for an insurance bad faith lawsuit.